The UFC's next card on FOX will feature an exciting title fight and a stacked card from top to bottom, but that's not what is so great about it! The odds for this card are extremely profitable and are fantastic for all of you betters out there. Let's take a look at the betting odds for the every fight, and go through some smart bets. *Odds are according to fantasy betting site MMAPlayground.com
Gilbert Melendez +290
Benson Henderson -315
Frank Mir +280
Daniel Cormier -315
Josh Thomson +205
Nate Diaz -240
Matt Brown +160
Jordan Mein -180
Darren Elkins +580
Chad Mendes -620
Lorenz Larkin -105
Francis Carmont -120
Darren Uyenoyama +710
Joseph Benavidez -750
Tim Means +140
Jorge Masvidal -160
Hugo Viana +370
TJ Dillashaw -410
Roger Bowling +205
Anthony Njokuani -240
Yoel Romero +195
Clifford Starks -220
Smart Bets:
Yoel Romero over Clifford Starks – This match up will feature debuting Cuban fighter Yoel Romero and Clifford Starks, who is 1-1 in the UFC. There are two things that really make me believe in the Romero, the underdog, and that is; KO power, and inactivity. First of all, Starks hasn't fought since February of last year! That is a very long time to be out and for a fairly inexperienced fighter, that's not a very good sign. It's very plausible that Starks will suffer from ring-rust and even though he's got really good wrestling, so does Romero. For those who don't know, Romero is basically built just like Hector Lombard. He is an olympic freestyle-wrestler who is 4-1; all 4 wins by KO. That's a very dangerous style to be facing, especially after a year of inactivity. Romero is a smart bet!
Roger Bowling over Anthony Njokuani – I'm a big fan of Njokuani. I like his precision, his technicality, and his style; but he struggles against wrestlers. While he's been taking his time trying to get comfortable in the UFC against cut-throat competition, his opponent is no joke as he has had lots of Strikeforce experience over fairly solid competition. Bowling is aggressive, which means Njokuani will not have much time setting up his range and rhythm, and Bowling is also a very solid wrestler which happens to be Njokuani's kryptonite.
Francis Carmont over Lorenz Larkin – While you may not make a huge profit off this fight as neither fighter is positive, it's a very smart bet to make a small amount. Lorenz Larkin was an exciting, up-n'-coming Strikeforce fighter until he was KO'd by King Mo. He's known for his unorthodox striking, athleticism, and takedown ability. However, he's facing an up-n'-comer in the UFC named Francis Carmont who fights very similar to him. The biggest difference between these two in this fight that I believe will be a huge factor is the fact that Carmont has great submissions. Larkin has only won by strikes, or decision, so when the fight hits the mat, it's going to be Carmont who is going for submissions. Also, Carmont is equally athletic, and possibly a better wrestler. Not to mention more UFC experience. Carmont is an easy pick here.
Josh Thomson over Nate Diaz – Thomson, to me, is one of the guys coming from Strikeforce that isn't getting a whole lot hype despite debuting against the former title challenger and top contender in Nate Diaz. Thomson has a lot of experience, and is a guy who came extremely close to dethroning Gilbert Melendez in Strikeforce. He has great striking, but his ground game is where he shines. Against Diaz, he's a great pick to win. He has a very solid grappling game to keep him out trouble, but his wrestling and strength to stay in control and win the grappling battle. The big issue for Thomson is going to be the boxing, which if he fights smart, shouldn't be an issue. At +205, Thomson is a decent pick.
Parlays:
Roger Bowling +205
Jorge Masvidal -160
Jordan Mein -180
This is a nice little parlay that I'm currently running with on MMAPlayground. I think Masvidal is an easy pick, Mein is a solid pick just based on momentum, and Bowling is a slight underdog that I think can win based on style. This isn't an extreme parlay, but it's smart!
Nate Diaz -240
Frank Mir +280
Benson Henderson -315
This one features the three main card fighters that are "representing" the UFC. They're all taking on top Strikeforce fighters and, if you're a strong believer in UFC superiority, this is possibly the parlay for you. Frank Mir is going to be your biggest concern as he has one hell of a fight to win. On paper, he's doomed, but Frank Mir knows a little something or two about pulling off upsets; which force not to count him out. Diaz is a little iffy; stylistically he's at a disadvantage but this is his ball game and as long as Thomson doesn't come out and hug him for 3 rounds, he's got it. Henderson should be able to use his superiority in technique and wide arsenal to cruise an easy decision as well.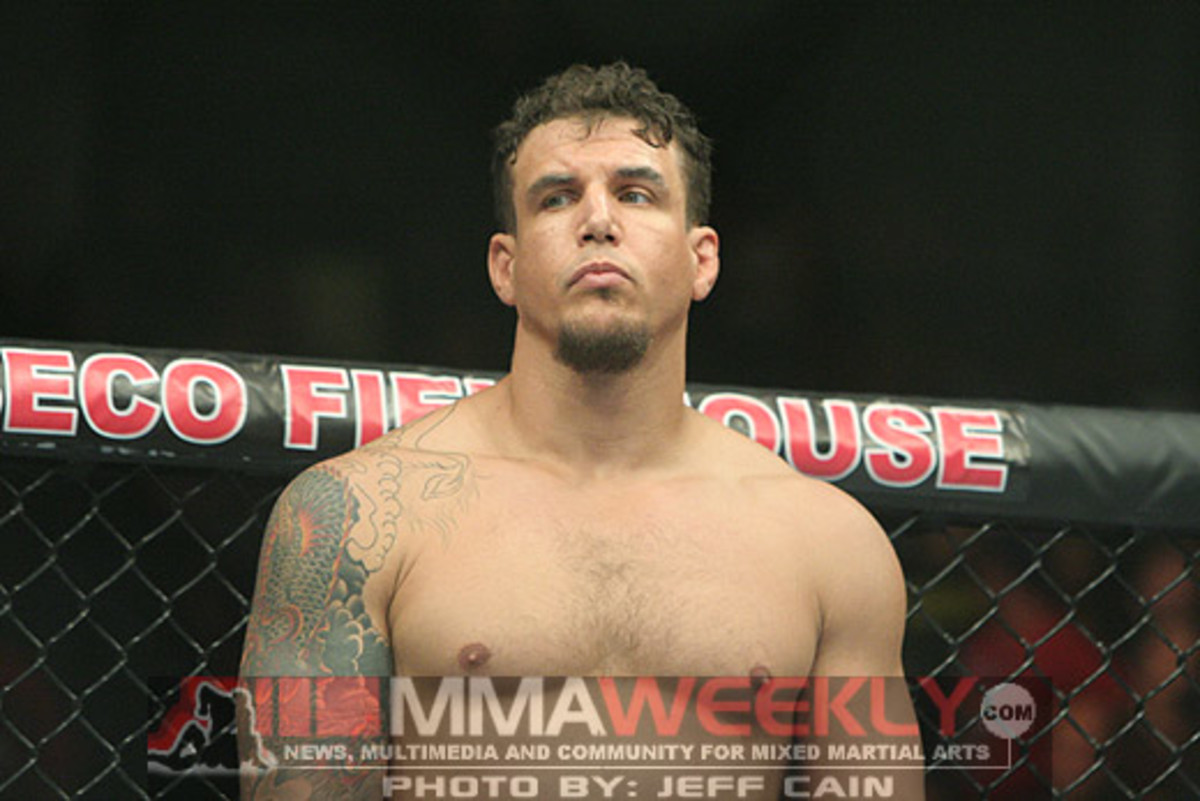 That's it for the Odds & Smart Bets! Stay tuned for more coverage including analysis which is coming next.
-Hodgi