The UFC's heavyweight division has never had some much excitement and energy behind it as it does today. Right now, we have two main guys leading the charge, carrying the heavyweight division and making it prosper. Back in the day, guys like Randy Couture were all you needed to gain attention to a division. The heavyweight division has housed some of the biggest names in UFC history today, but how do they all stack up against eachother? These are my top 5 UFC heavyweights of all time.
5. Brock Lesnar
While he may not be everyone's favorite fighter, Brock Lesnar made one of the biggest impacts on MMA in the smallest amount of time as anybody else out there. What he was able to accomplish, at what was the tail end of his athletic career, is something that has yet to be challenged by anybody other than maybe Jon Jones. Lesnar is one of the few Heavyweight champions who was able to defend the belt not just once, but twice. Considering the physical struggles that he had to go through in order to even keep healthy enough to fight is beyond amazement, and solidifies his name among the top 5 UFC heavyweights of all time.

4. Tim Sylvia
Don't let his recent fighting appearances fool you, back in the day, Tim Sylvia was one amazing fighter. Being considered one of the best strikers of his time, Tim Sylvia managed to become a 2-time heavyweight champion, winning the belt on 2 different occasions. But it doesn't stop there, between those two times, Sylvia has managed 3 successful title defenses, tied for the most in heavyweight history.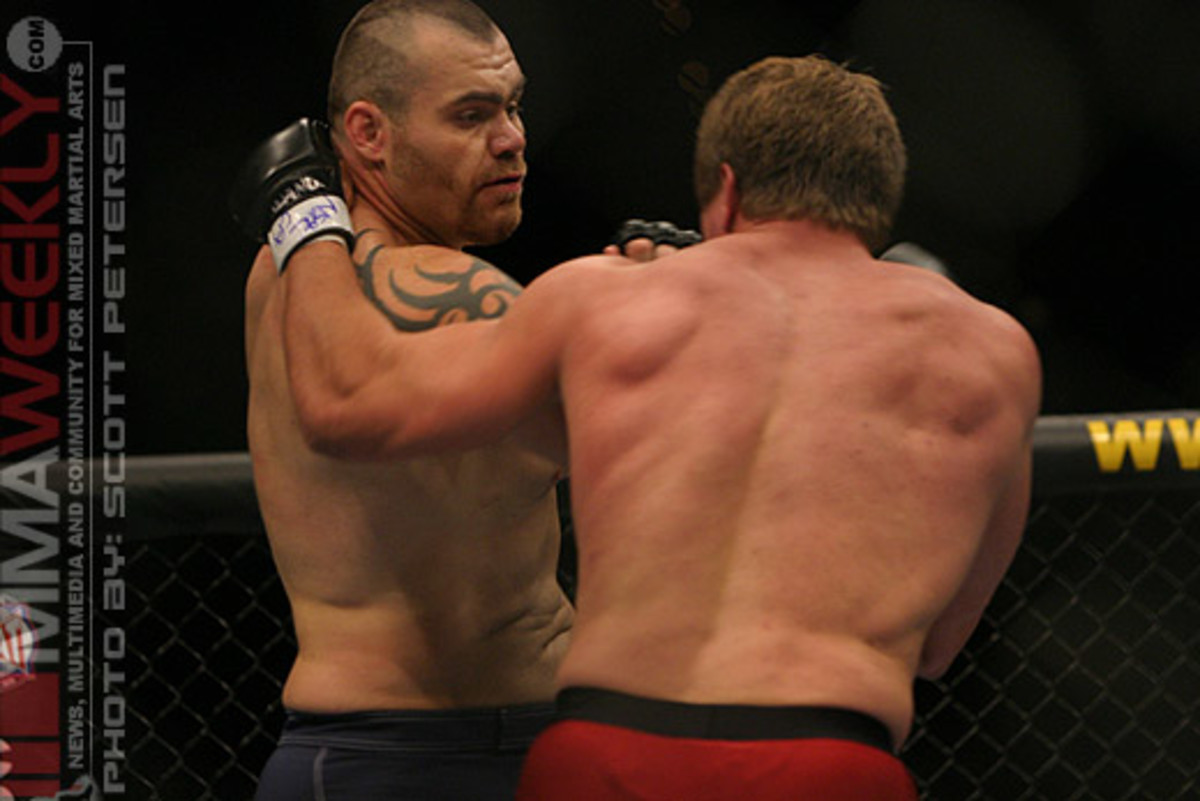 3. Junior dos Santos
While many consider Junior to be the number one heavyweight right now, his inevitable match-up with Cain Velasquez will be the deciding factor. Should Junior take the belt again and become a two-time heavyweight champion, he could very well be propelled to the number one spot. Another notable fact about dos Santos is that he holds the longest win-streak in the UFC's heavyweight division at 9.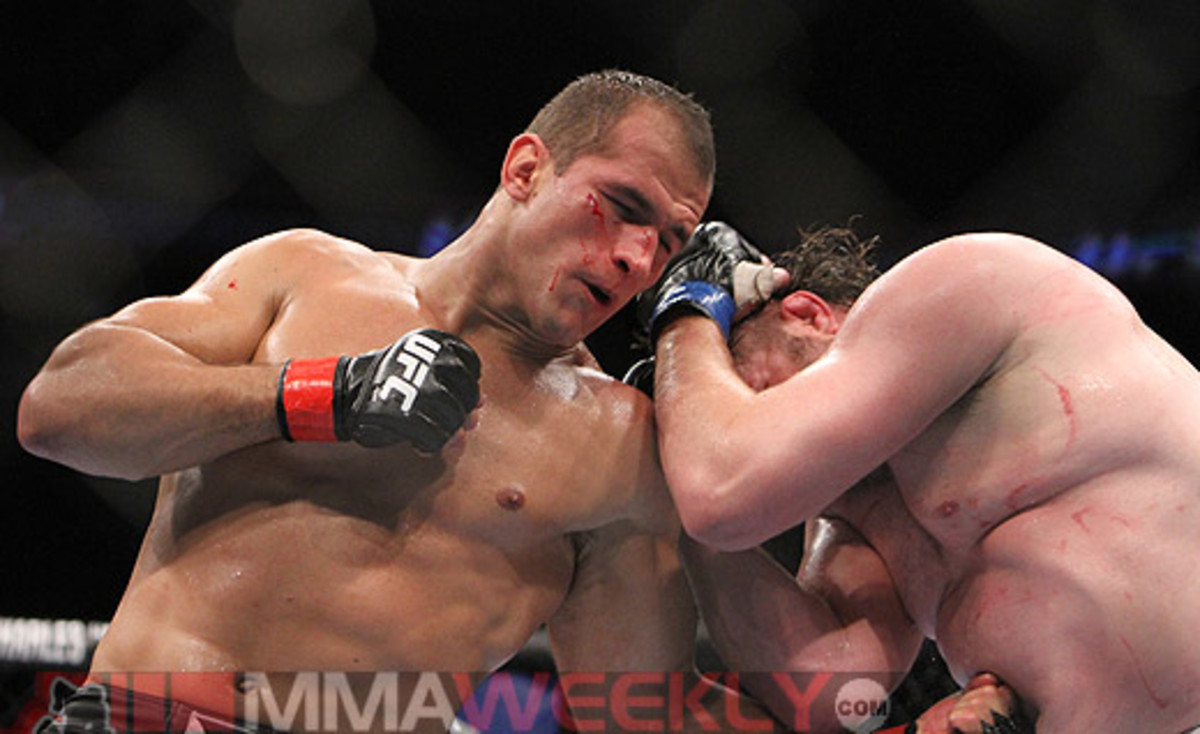 2. Cain Velasquez
The current heavyweight champion, Cain Velasquez, is quickly on his way to becoming the number one of all time. Being a two-time heavyweight champion, with one defense, sets Velasquez up for roughly 5-10 more years to break records. However, with a now-stacked heavyweight division, he's going to have to fight hard to maintain his title.

1. Randy Couture
"Old Man" Randy Couture could very well be the most influential figure in UFC history. He was a true pioneer that helped mold the UFC into what it is today. Along with his 16 year UFC career came many many accomplishments. Couture takes the lead in fight cards headlined, most championship reins, most championship fights, oldest fighter to win a fight (and title), and is tied for the most title defenses in heavyweight history. Randy Couture is the man.
Thank you all for reading!
-Hodgi