While the featherweight division started off fairly weak with the main alpha-male, Jose Aldo, defending the belt countless times against any "scraps" was thrown his way; it quickly started to build and contenders began to rise. Now in modern day, the featherweight division has some of the most talented and promising contenders ever seen before in a division. Let's take a closer look at some of the action going on down at the 145 lb. weight class.
Announced Bouts
Chad Mendes vs. Clay Guida

While he may not be everyone's biggest fan, Clay Guida is a tough fighter for anybody. His cardio and "bully" styled fighting has been used to effectively grind out hard-fought decisions and make even the most fluid and technical fighters appear sloppy. Guida made his 145 lb debut earlier this year when he edged former top ranked Japanese-fighter, Hatsu Hioki. As controversial as it may have been, the nod from the judges moved Guida past Hioki in the rankings and right up there with the best of them.
Scheduled to stand in his path in late April is the former title challenger and number one contender, Chad "Money" Mendes. Mendes seemed to be Jose Aldo's only true contender for the longest time, until they finally squared off in early 2012. Mendes was knocked out in the first round and left disappointed. Since then Mendes has taken upon the "gatekeeper" status as he went on to defeat Cody McKenzie, in the Alaskan's featherweight debut, and then Yaotzin Meza, in Meza's UFC debut, both in the first round. Now it seems that Mendes is wanting to kick his competition up a notch as he looks to battle Clay Guida for a spot about midway up the rankings.
Rumored Match Ups
Jose Aldo vs. Anthony Pettis
Possibly being one of the most anticipated match ups of this year, current featherweight champ, Jose Aldo, has been rumored to fight lightweight top contender Anthony Pettis. Jose Aldo was just finished with his fourth straight title defense over former lightweight champion Frankie Edgar when he was notified that the top contender at 155 lbs, Anthony Pettis, wanted to drop down to 145 and challenge for the belt.
On Pettis's side, he made the decision to challenge Jose when he was told that he would have to wait until after the current lightweight champion, Benson Henderson, fought Strikeforce lightweight champ, Gilbert Melendez, for him to get a shot at the title.
Apparently Pettis did not want to wait around any longer as he was promised an immediate title shot back in 2011 when he was scheduling to make his UFC debut as current WEC lightweight champ. That immediate title shot was not given to him, and Pettis winded up losing a decision to Clay Guida which would put his momentum on halt. A close victory over hard-hitting Jeremy Stephens, a KO win over Joe Lauzon, and a KO win over top contender Donald Cerrone was all it took for Pettis's name to get back in line for the title shot. However, with Gilbert Melendez and Ben Henderson already booked, Pettis took it upon himself to get his name in a title fight one way or another. With that, Pettis is rumored to drop to 145 and take on Jose sometime in the summer in what should be one of the most exciting fights in UFC history.
Possible Match Ups
Ricardo Lamas vs. Cub Swanson II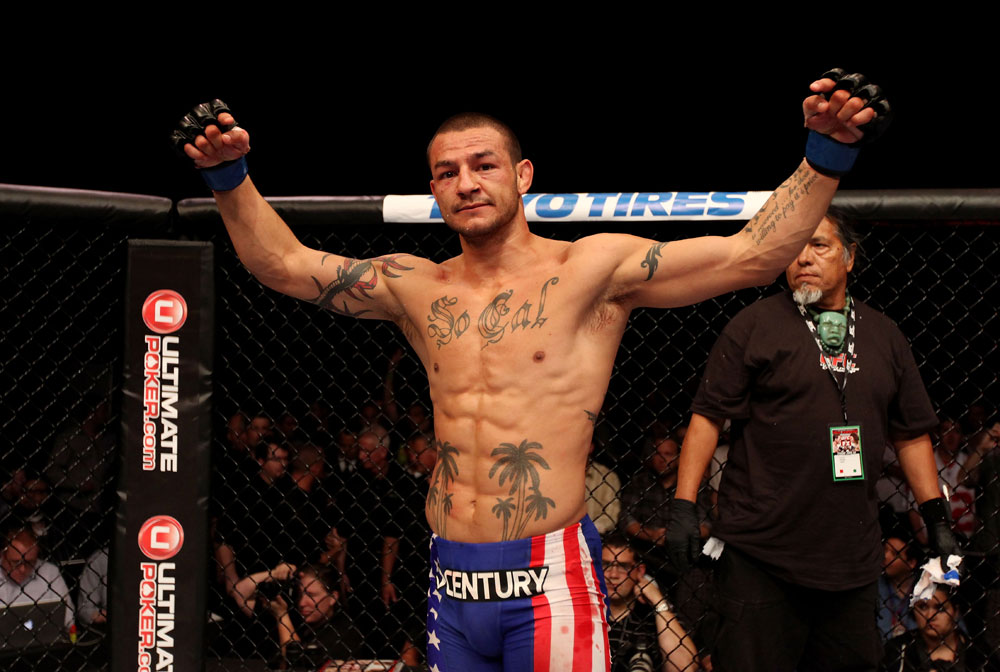 Right now this bout seems to be the most logical choice in order to produce a true number one contender. However, there are several other fighters out there who could easily be labeled as "top contender", these two are the biggest stand outs. Ricardo Lamas most recently smashed former number one contender Erik Koch in impressive fashion to cement his name at the top of the list. Ontop of that, Lamas holds a decision victory over another former top contender in Hatsu Hioki, and even a submission victory over Cub in 2011. While you may read that and think a rematch between the two would be a bit soon, the division calls for it; and Cub Swanson has definitely stepped his game to the next level.
After Cub Swanson was choked out by Ricardo Lamas, Cub went on an absolute tear. Racking up 3 straight KO victories over the divisions toughest fighters. Then to cap it off, a solid decision win over top ranked Dustin Poirier. If that isn't enough to enforce a rematch, I don't know what is.
A rematch between Swanson and Lamas could easily headline an FX or Fuel card, and would definitely sprout the divisions' next title challenger. Make it happen Joe Silva.
Korean Zombie vs. Erik Koch
Chan Sung-Jung is another fighter that could easily make a case for being the one next in line for a shot as he has created possibly the most impressive win streak ever seen before in the Octagon. Making his UFC debut in a rematch against Leonard Garcia to avenge the biggest robbery of 2010, Korean Zombie passed his debut in flying colors.
Not only pulling off the Submission of the Night performance, not only pulling off the very first twister submission hold, but pulling up the greatest submission of the year 2011. If you think that was an impressive debut, how about following that up with his win over Mark Hominick? Hominick was one of the top contenders at the night and KZ stopped him in just :07 seconds, tying the UFC's fastest stoppage. It doesn't stop there, after that Chan-Sung would go on to defeat Dustin Poirier in an epic fight that earned Fight of the Night, Submission of the Night, Fight of the Year, and Submission of the Year. If you don't think that's not an impressive streak of victories than something is wrong with you.
It's real hard to not think of Korean Zombie as being number one contender, but reality is that he has been inactive for about a year now. His win over Poirier was his last performance and that was last May. He was rumored to have back surgery, so it'll be real interesting to see how he handled ring rust and coming back from a fairly long a layoff when he had all that momentum built up. I think a fight between him and Erik Koch would suffice nicely for Korean Zombie, and it would keep his name relevant.
For Koch, it'd be a great way to spring right back to the top of the list where he was before he lost to Lamas. He was riding a four fight win streak with three finishes into that fight, and a win over Korean Zombie would do more than enough to spring him back up there.
Frankie Edgar vs. Dustin Poirier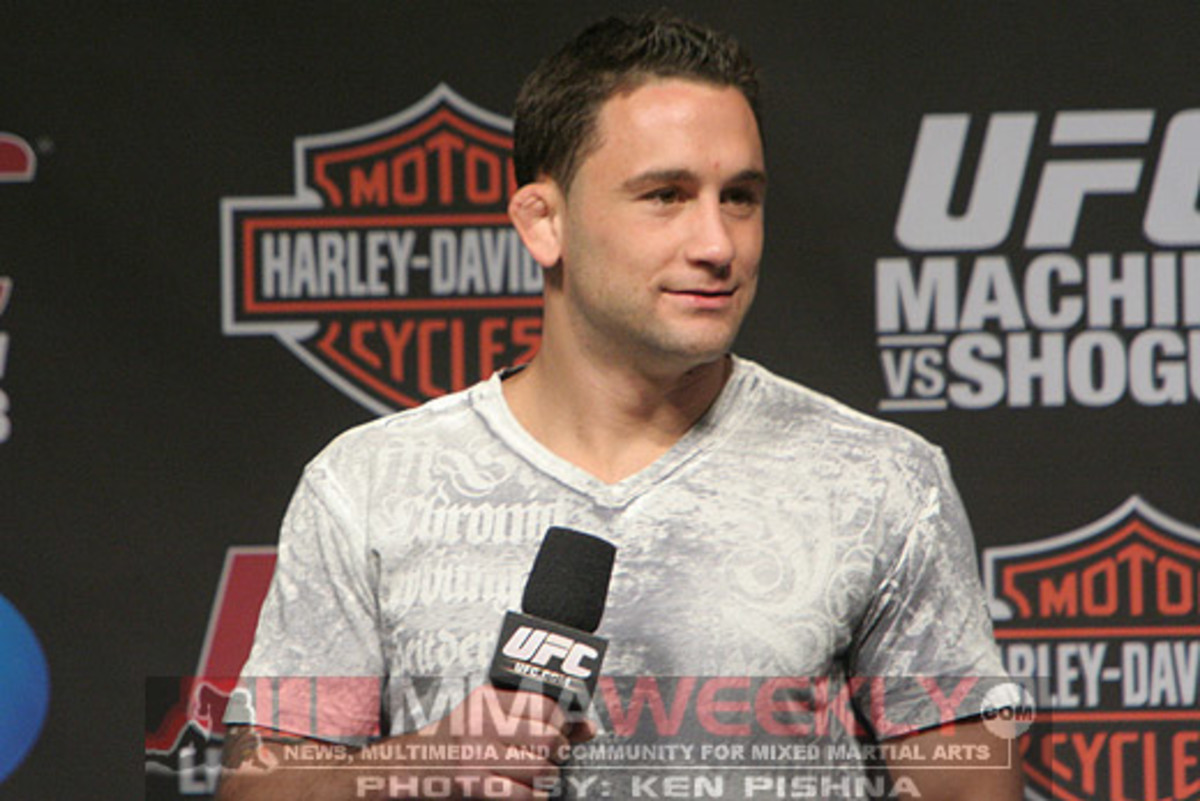 Frankie Edgar has seemed to have had a string of bad luck lately, and it all revolves around his fighting style and inability to impliment large amounts of damage. Since winning the belt against BJ Penn, Frankie took place in 3 straight rematches. A rematch against BJ to defend it; a fight to Maynard which ended in a draw; a rematch to Maynard; a fight against Benson Henderson where he lost the belt; and then a rematch against Henderson where he lost again. Shockingly, the latter four bouts were all decided by slim margins on the judge's scorecards. But that's not all, Edgar made a weight cut to 145 where he challenged featherweight champ Jose Aldo for the title in a super fight. Edgar again lost by a small margin and left disappointed as he lost his third straight fight.
What Edgar needs is a young hungry fighter to test to see whether he has it in him to be a champion, because I don't know how much more discerning opportunities you can take at this point. I think a fight between Edgar and "The Diamond" at 145 would do its justice. It would tell us where Edgar is really at, and it could provide Poirier a chance to get back to the top where he was before he lost to Korean Zombie and Cub Swanson. Plus, it'd be a really good fight as you have two exciting guys on the feet, who are also just as exciting on the ground.
Dennis Siver vs. Hatsu Hioki
This bout may not sprout the next number one contender, but it is an important bout when you think about who should "rule" the bottom of the top-ten. Dennis Siver is an exciting kick boxer who is really looking to get to the top. He possesses a lot of skills and has the power and will to get there; however, he has a long list of fighters to get through before he reaches his destination. Siver has done well, picking off the likes of Diego Nunes and Nam Phan, but with the deep talent that's flooding the division, he still has a long ways to go.
At the start of that list should Hatsu Hioki. Hioki is coming off of a very tough loss to Clay Guida, a fight that many have marked as the worst robbery of the year thus far. Nevertheless, Siver needs to prove he has what it takes as he should take on the Japanese ground expert in Hioki.
That's my article on the featherweight division, I hope you enjoyed it!
-Hodgi