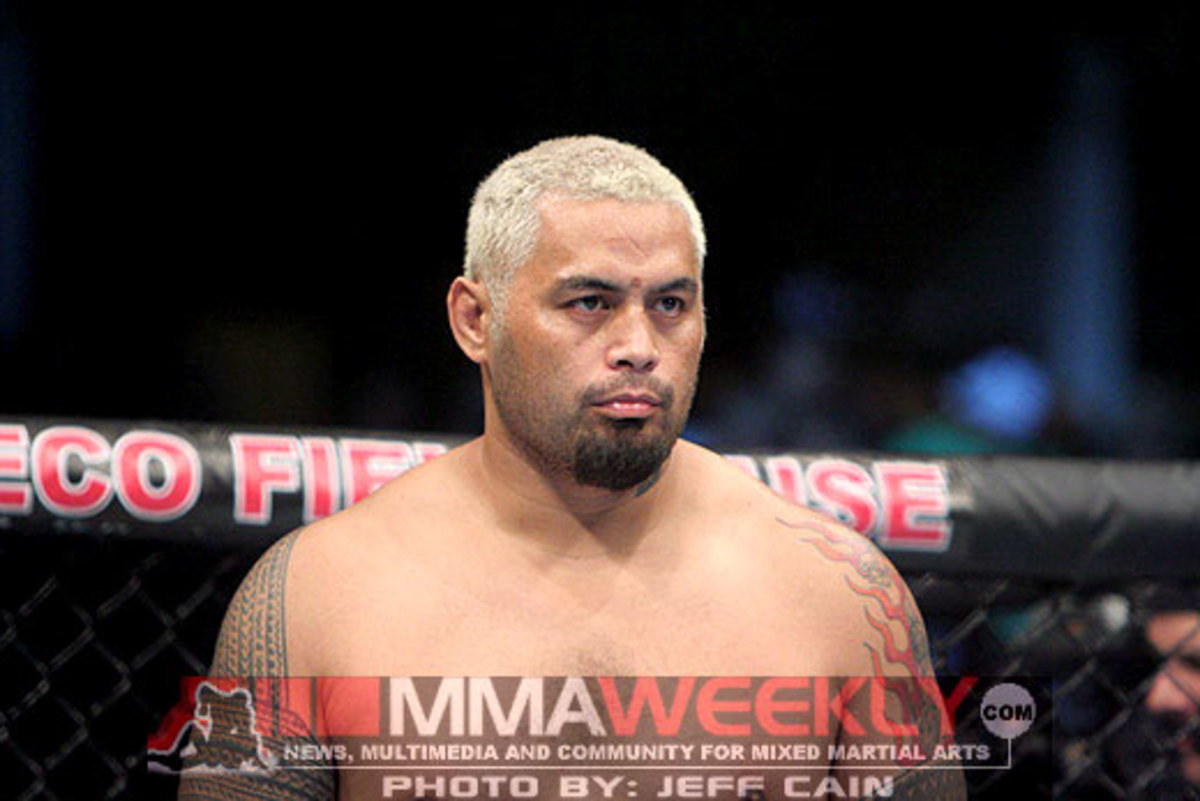 This Saturday, Mark Hunt will be facing Junior dos Santos in the co-main event of UFC 160. This event could very well carve the path to a new pinnacle in Mark Hunt's illustrious career. Hunt has accomplished many great things in kickboxing and MMA, but tonight could very well top it all.
Mark Hunt's MMA career may not include highest amount of wins, or the most impressive victories, but it does show just how high of level Mark Hunt competes at. Facing MMA greats such as Fedor Emelianenko, Wanderlei Silva, and Mirko Cro Cop, to rising prospects like Gegard Mousasi and Stefan Struve, to deadly kickboxers like Alistair Overeem and Melvin Manhoef. Mark Hunt has faced the very top echelon of opponents his whole life, and has done well himself.
At a 9-7 MMA record, Mark Hunt you may think he is far away from any sort of title, but that's where you're wrong. Hunt has shown that it isn't about the record, it's about your streak. Mark Hunt is on an absolute tear currently in MMA; with a 4-0 streak heading into this bout, this is the biggest streak he's had since 2006.
Being the fan favorite coming into this bout, Mark Hunt really does have the momentum on his side. If you've seen my analysis of this match up (here), you'll know that Hunt definitely has a big chance to pull off the upset and score New Zealand a victory. He may be facing the former heavyweight champion, and a very deadly foe in Junior dos Santos, but Mark Hunt has faced all the baddest guys in the sport. Mark Hunt will NOT be intimidated tonight.
If Mark Hunt scores a victory tonight, he could very well potentially be at an all new career-time high. A win over JDS moves him in line for the next shot at the title, a place nobody in 1000 years would've thought Mark Hunt would be. Barely have a positive record, and being known more for his losses than wins, Mark Hunt isn't really the imposing figure you'd imagine challenging for the heavyweight belt, but he is. Mark Hunt is experienced, tough, powerful, and just may be a crazy-enough New Zealander to get the job done. WAR HUNT.