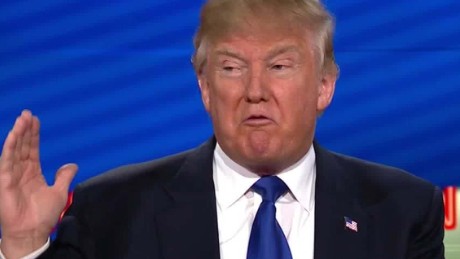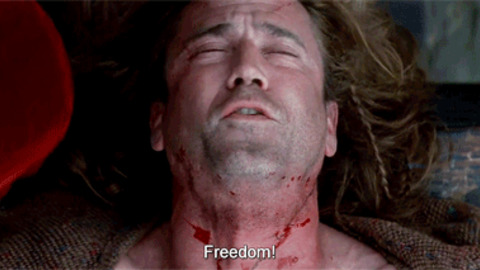 One thing is for sure, none of those f*cking people know what freedom is.
If you asked them they would probably say something like:
Obama "Freedom is blah blah blah bullshit blah blah when in America a black man can become president"
Hilary "Freedom is blah blah blah bullshit blah blah when in America a woman can run for president"
Trump "Freedom is blah blah blah bullshit blah blah when in America, a guy like me can become a billionaire"
It's also not some clichéd phrase like "My freedom stops, when your freedom begins" or "It's a free country. Well it used to be"
At its core the question of "what is freedom" is a philosophical question.
However, if we asked two philosophers "what is freedom", they would probably end up debating to the end of time and either come to no conclusion, or to a conclusion so abstract that it has no practical or functional value.
Let us now give a very practical definition of freedom, and then some real world examples.
Freedom
: Is the allowance of something to function with the absence of controls.
Controls
: Are those entities/elements which restrict freedom.
If you are free to drive, that is to say able to drive without any restrictions, you could drive where you want, how you want, or when you want.
There would be no consequences of driving on sidewalks, into oncoming traffic, or running over pedestrians.
I think most people agree that when it comes to driving, there should be some controls.
That is to say that the freedom of driving should come with certain agreed upon restrictions.
So in the example of driving the freedoms and controls could be
Freedom
: Drive when, where, how, an individual wants
Controls
:
1. Speed Limits
2. Drivers license
3. Law enforcement
Of course there are many other controls.
Another example could be that you want to study at Harvard.
If you are free from restrictions, anyone and everyone should be able to study at Harvard.
However, we all know that Harvard has controls regulating who can study at their university.
Such as
1. Academic Requirements
2. Tuition Costs
Poverty the biggest restriction to human freedom
If you look at human society, cost, or the requirement of money to be able to do something is the most universal human administered restriction or control.
If an individual has no money or assets, then that individual will face limitations such as the following
1. The inability to pursue an education because they cannot afford to not work
2. The inability to travel
3. The inability to access medical care
4. The inability to choose what they eat. What is eaten is what is available.
The wealthier the individual the more freedoms they have, as they face less restrictions.
If an individual is wealthy enough, they could choose whether or not to work, choose where they would like to live, choose which university they want to study, access to the best medical care, and so on.
Not all limitations are human creations such as money and traffic laws. The most fundamental controls of freedom are the physical laws of the universe.
If I gave you the keys to a car and I said go drive as you want, free from human controls, you still aren't free to do anything and everything you could possibly want. You would still not be able to drive off into space and do rounds around the sun. The laws of nature would prevent it from happening.
We are not free to break the laws of nature
Even with an individual's imagination there are the limitations of being a human.
Try as you want, you can't even really imagine what it is like to be another human being, and that is imagining being another creature that shares very similar senses to you, much imagining what it is really like to be a dog or a goldfish.
So absolute freedom does not exist in the universe.
Absolute Freedom
: Is the allowance of something to function with the absence of any and all controls.
With that said, freedom can never be entirely controlled either.
For example, an individual locked away in solitary confinement, still has the freedom to imagine, and the freedom to dream.
The man in the video says "the things I could control, I would"
Stephen Hawking has lost most of his physical freedoms due to his disease, but he is still free to pursue science, to love, and to do so many other things.
So if we look at societies the question isn't about freedom, in the sense of absolute freedom, rather the question is about the controls of freedom.
Certain controls are based on standards and regulations.
Standards
: (should be at least) those controls supported by empirical data, with evidence demonstrating that life is improved by implementing those controls
There are plenty in every industry, and sometimes they are even in contradiction to one another.
Either way, most people would agree that when it comes to potentially risky activities such as driving or medical practices that some sort of Standards and Regulations should be followed.
How about for life in general though? The controls over what people should be allowed to wear, or what people should be allowed to do in public.
Who should get to decide the controls?
For American politicians and for large parts of the American population, it seems like they think America should determine global social controls.
Americans though can't even agree on their own social controls. Debates wage on about gay marriage, immigration, bank practices, pharmaceutical practices, gun rights, etc.
How can America tell the rest of the world about freedoms and controls?
When they cannot agree on the controls which suit the American identity, how can they determine the controls of different society which have different identities.
Take Iran for example.
The entire position of Grand Ayatollah was put in place by the Iranian people. Once the people were free to have a say in their government after the removal of the Iranian monarchy, they established the requirements.
To this day the majority of the Iranian people would support the position of Grand Ayatollah in the government, because it is in line with the Shia Islam, the dominant religion in the country. Shia Islam forms a major part of the Iranian identity.
How can an outside power, reject a society's own decisions, and claim they are not in line with "freedom"?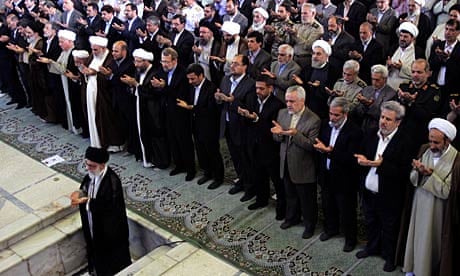 The majority of Iranians support the position of Grand Ayatollah, as it complies with their religious beliefs
Again and again, the American position of "freedom" means freedom to behave and act and think like Americans.
This is something I think you would find most the world would reject.
Most societies are satisfied establishing their own controls of freedom, which are in line with their own social and ethnic identities.
With that said.
There is still the question as to what point should a society be able to control its own freedoms without the interventions of other societies.
For example, in the highlands Papua New Guinea, as is typical of tribal societies and was once normal practice around the world, girls are typically married off as soon as they hit puberty, sometimes earlier. Is the age of 12 really an acceptable age for a girl to be married?
There is no easy answer when it comes to the limitations of freedom.
One thing freedom is not though, is a meaningless catch phrase to be used to excite the masses.