With the fluctuation of Dagestani and Chechen fighters in the recent Bellator tournaments as well as the signing of Khabib NurMagomedov (19-0) into the UFC, the INSANE knockout by Adam Khaliev, the success of Mamed Khalidov, and the increase of popularity in Eastern MMA, I figure I'd make a thread about two of the regions that produce some of the most exciting fighters on the planet (with some of the most war-torn history you could ever see).
mmaisbetterthancorn wrote:The are both southern Republics in the Russian Federation. They are also 90%+ Muslim since when they were part of the Ottoman empire in the early 1500's. A small Muslim minority ruled the region from 700AD to that point.

MMA and/or the pre-cursors have been around there just as long as it has been in eastern Russian. You need to remember that most media communications came out of Moscow and people there are mostly bilingual and completely fluent in Russian. Anything with Russian sports and news gets beamed into these regions.

We haven't seen much of these regions representing Russia in MMA up until now due mainly to the independence wars/uprisings vs the Russian state. They were virtually cut off, isolated, and faced embargo from the rest of the Russian Federation for much of the 90's & some of the 2000's.

News of Fedor, Igor, Sergei, Aleks and videos of their fights became pervasive throughout the Russian Federation just like PRIDE & the UFC did here pre-internet and early internet. They had fighter's training & fighting underground 'literally' hiding from Russian army shelling. Just like a lot of their compatriots more than a few we're part of the resistance.
Dagwood wrote:Often the Dagestan people are looked down upon by the bulk of the Russian population. Racism, religious politics and historical wars all play a big part in this split.

With this turmoil and unrest surrounding Dagestan and the Dagestani people…. something pretty amazing has occurred over the past few years. Russian fighters have always been a somewhat mythological element in the MMA buisness… they train in the snow, they come in with little bellys and ample chest hair, they swing for the fences and fight like you just stole there child'd dinner. Fedor Emelianenko of course opened the eyes of the western world to really step back and appreciate the Russian MMA styling's that often stem from Sambo & combat Sambo.

While Fedor was not from Dagestan, the post-Fedor era (said with a wobbling bottom lip) has seen a mass influx of fighters who the media and fans see as simply "Russian Fighters" well…. a surprising majority of the guys we are now seeing in Bellator, UFC, One FC, M-1 and beyond are actually coming out of the tiny little region of Dagestan.
AC of fightersonlymag wrote:I just wanna notice that huge popularity of martial arts in Dagestan is not directly connected with tough criminal situation. Yes, for 13-18 year old kids martial arts does become way if nesessary self defense. But most of Dagestanian, Chechen kids take wrestling classes starting 6-7 years old, and it has nothing to do with self-defense, but it's an ancient tradition of raising a man.

In most Caucasus regions (but especially in Chechnya and Dagestan), there are strong traditions of strong, brave men able to protect their families and land. Those traditions go hundreds of years in the past. A warrior with great horse-riding, sword-fighting skills, brave but honorfull, with strong heart and respecting elders is called "dzhigIt" and it is one of the best compliments to a man or a boy even in modern days.

And that is why kids take wrestling classes from early age in Dagestan, Chechnya and many Caucasus republics: it helps build strong character; to not be afraid of anything, but to not be overconfident either; be respectful to opponents, but be competitive too; it shows kids how first they come and can do nothing, but in a while, if they try hard and listen to elders, they become stronger and can become anything they dream about.

Yes, criminal situation in Dagestan does affect popularity of martial arts, like it does in Brazil. But it's only when kids are 14-18 when they come to muai Thai, boxing classes after years of wrestling.

But it's their parents who send them to wrestling classes when they are 5-7, and not for fighting but for above mentioned qualities a person obtains by training. And those parents we raised the same way by their grand-parents. And they, in turn, had been raised the same way by their grand-grand parents.
First I'll start with Chechnya
,
and I'll start with one of the most amazing highlight video's I've seen.
Shown in the video are the following;
Mamed Khalidov, Adlan Amagov, Mairbek Taisumov, Beslan Isaev, Adam Khaliev.
A more complete list of Chechen fighters to make a note of are:
Mamed Khalidov
26-4-2, Lightheavyweight/Middleweight
Highlight Video
Mamed Khalidov, 30, born in Grozny Chechnya fighting for Arrachion MMA Olsztyn / KSW Team, is quite well known in North America. He is the former Middleweight KSW champion and current Lightheavyweight KSW champion. He is undefeated in the Polish promotion and is fighting Melvin Hanhoef in June at KSW 23 after his most recent win over Kendall Grove.
Adlan Amagov
11-2-1, Middleweight
Highlight Video
Adlan Amagov, 26, born in Grozny Chechnya fighting for Jackson's Mixed Martial Arts, is a Strikeforce carry-over who despite his early knockout loss to Robbie Lawler back in 2012, Adlan Amagov has bounced back with a great knockout win over Keith Berry to adding his 7th knockout of 11 wins. In 2012, Amagov won the no-Gi (NAGA) world Submission Championship. Amagov is fighting in the UFC in his Welterweight debut against 6-1 Chris Spång.
Aslambek Saidov
13-3, Welterweight
Highlight Video
Saidov, 29, born in Grozny Chechnya, is the cousin of Mamed Khalidov and is another huge star in Poland. He fights in the Welterweight division for Arrachion MMA Olsztyn and has an upcoming fight against an unknown opponent at KSW 23. He is undefeated in the KSW promotion
Adam Khaliev
6-0, Middleweight
Highlight Video
Khaliev, fighting in the Middleweight Division, is my personal favorite Chechen prospect. He is the deliverer of his amazing tornado-kick knockout that was nominated for knockout of the year back in 2011 seen near the end of the highlight video above. Adam Khaliev is a 3x Kudo World Champion, 1x World Kickboxing Champion, 2x Russia Kickboxing Champion, and Champion of Eurasia Hand to Hand Combat (2007). It is rumored that he has been signed to the UFC, but no opponents have been set.
Beslan Isaev
22-6, Welterweight
Highlight Video
Isaev, 26, fighting in the Welterweight Division for Peresvet FT, is one of the most exciting Chechen fighters. Although he has been shown to have weaknesses in his game, out of 22 of his wins only 2 of them have gone to decision (9 knockouts, 11 submissions). While I would not consider him a top opponent as of right now, for being only 26 years old and having 28 fights with 20 finishes, he's the type of guy you can watch that you know will put on a good show win or lose (think Nick Diaz) He does not have a set fight coming up.
Mairbek Taisumov
18-4, Lightweight
Highlight Video
Mairbek, 24, fighting out of Austria in the Lightweight Division for Gladiator MMA, is a very exciting young prospect. Of his 18 wins, NONE have come by way of decision with an even split of KO wins and 9 submission wins. Mairbek fled his war-torn homeland and is now training at Tiger-Muay Thai. Taisumov is expected to have a fight in M-1 sometime this summer.
I HIGHLY reccomend watching this mini-documentary on Mairbek to get a feel for what these fighters go through and why it is so amazing that they are where they are today
Musa Khamanaev
12-3, Lightweight.
Fight Video
Musa Khamanaev, 25, fighting in the Lightweight Division for the Legion Fight Team, is the current M-1 Lightweight Champion and won as a rather large underdog over Daniel Weichel as he defeated him by heel hook in the first round. Khamanaev fought in February at M-1 Challengers 37 against Niko Puhakka to defend his belt and won a 5 round decision victory. This very dangerous grappler does not yet have a challenger for his belt.
For a longer Chechen highlight reel, watch the following:
Shown in the video are the following;
Adlan Amagov, Musa Amagov, Bislan Amagov, Adam Haliev, Husein Haliev, Mamed Khalidov, Musa Hamanaev, Mairbek Taisumov, Anzor Azhiev, Aslambek Saidov
= = = = = = = = = = =
Will work on the Dagestan part now, just submitting incase my comp crashes or some shit.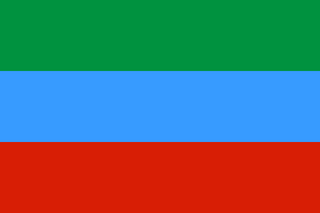 And once again, I'll start by posting the top Dagestan highlight video I've seen.
And for a list of fighters:
Khabib Nurmagomedov
19-0, Lightweight
Highlight Video
Khabib, 24, is probably a household name in MMA by now. This young phenom entered the UFC at 16-0 and has since gone on a 3 fight win streak inside the octagon submitting Kamal Shalorus, taking Gleison Tibau to a UD, and knocking out Thiago Tavares with a vicious uppercut. Nurmagomedov is a 2x Combat Sambo world champion and a Combat Sambo Russian National Champion. On top of that, Khabib won the European "Army Hand-to-Hand Fight" Championship as well as a 2012 grappling world champion in NAGA.
Rustam Khabilov
15-1, Lightweight
Highlight Video
Rustam, 26, is best known for his suplexes which we were able to see inside the octagon against Vinc Pichel in his UFC debut at the TUF 16 finale. Prior to his UFC signing, Rustam was able to go on an 8 fight winstreak inside the M-1 ring (as well as a 3 fight winstreak in other orgs) before losing a very close split decision, but since then has gone on a 4 fight winstreak. Rustam is currently training at Jackson MMA as well as his original camp Legion Sports Club in Russia. Rustam is a Combat Sambo World Champion, Combat Sambo Russian National Champion, and Combat Sambo Republic of Dagestan Champion.
Azamat Gashimov
7-2, Bantamweight
Highlight Video
Gashimov, 23, is the third and last UFC signee on this list. Of his 7 wins, only one has come by way of decision. However, in his UFC debut despite looking good in the fight, Azamat got caugh in an armbar submission by Ivan Menjivar back in November of 2012. Gashimov is looking to rebound from this loss in his fight against John Lineker on he UFC on FX 8 card. Gashimov also trains with Jackson's MMA alongside Rustam.
Magomed Saadulaev
14-2, Lightweight
Fight Video
Saadulaev, 29, is a very renowned grappler in the Dagestan region. Of his 14 wins, 8 have come by way of submission 7 of them in the first round. Coming off a loss to Dave Jansen from last October, he is seeking for a new opponent in the Bellator Lightweight division, though nothing has been set at this time.
Rashid Magomedov
15-1, Welterweight
Fight Video
Rashid, 28, is the current M-1 welterweight champion and has one successful title defense in his current 8 fight win streak. Magomedov is a 1x Hand-to-hand Combat National Russia Champion. His submission game is somewhat underutilized but Rashid specialized in his ground and pound and power strikes. Rashid always displays his technical skills inside the ring. Despite not having that one shot KO power, Rashid has an innate ability to capitalize on his opponents mistakes and put them away when they are put in vulnerable positions.
Shamil Abdurahimov
13-2, Heavyweight
Highlight of Monson Fight
Fight Video
Shamil Abdurahimov, 31, is not the most active fighter as of late but during his 2009/2010 seasons, he racked up a total of 11 fights (7 in 2009, 4 in 2010) obtaining wins over top non-UFC heavyweight Jeff Monson and Rameau Thierry Sokoudjou. Shamil is very light on his feet for a heavyweight and will often be seen throwing spinning back kicks, spinning back fists, as well as showing good footwork. Of his 13 wins, 11 were finishes. It is unknown when he will be returning to the ring.
Magomedrasul "Frodo" Khasbulaev
21-5, Featherweight
Highlight Video
Frodo, 26, is one of the most exciting Dagestani fighters to enter the Bellator Fighting Championships. Magomedrasul is the Bellator Season 8 Featherweight tournament champion with his most recent win over Mike Richman. Frodo has been the runner up in the M-1 Welterweight tournament as well as the S-70 Welterweight tournament. Khasbulaev has bounced around weight classes, having two fights with Rashid Magomedov at Welterweight (won 1, lost 1. both decisions). Frodo is a WCSF World Combat Sambo Champion as well as a Russian Combat Sambo National Champion
- - - -
UNDER CONSTRUCTION