How it Works
I'll post a "main fight" and a "backup fight" in the OP from whatever major event is coming up next, and all you need to do is post what fighter you think will win. If your pick wins, you move to the next round and can post your prediction for the next fight after it's announced. If your pick loses or you didn't make your pick in time, you're out. In the case of a draw or no contest, the backup fight will be considered the main fight and we will use that result to determine who moves on. Picks have to be made by the start of the main card for whatever event the fight is on*** Whoever is the last man standing wins the survivor pool, and will earn the Survivor Belt, currently held by
Phil
.
If a fight gets posted and everyone picks the same guy to win, I'll post a different fight from the same card for everyone to choose from.
Make sure you pick the main fight winner and the backup fight winner as there have been times where the backup fight is used due to a last minute cancellation of the main fight.
Be sure to check the OP for whatever the next fight is. When a winner finally emerges, I'll start a new thread for the next round.
Eligible to pick: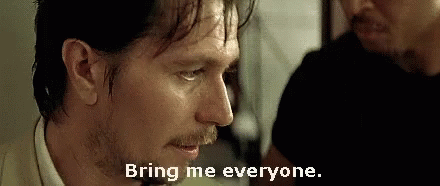 1st fight- Charles Oliveira (c) vs. Dustin Poirier
Picking Charles O
Alexbkk75
DanyeWest
bruins2012
Picking Dustin Hotsauce
warriorxv
Mr Meow
Ineblah
Fyodor
DeceptaCon
Philphan