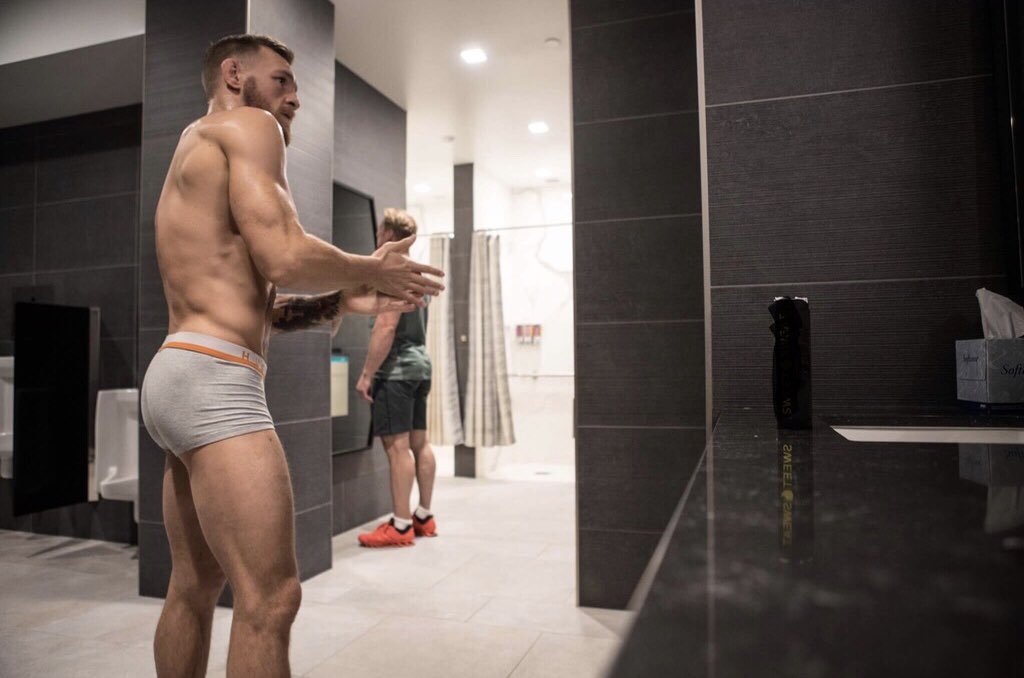 Last month bi-seggual Instragram model Colby McDougal invaded US soil with a mob of 30 Irish street thugs and trespassed into a parking garage at UFC 223 in Brooklyn New York. A bus and various trash recepticles were damaged and two professional MMA fighters were injured to the point of being deemed unfit to perform the following day. In all, a total of three bouts were scratched from the PayPerView affair, and the most illegitimate LW title grab in UFC history was presented to the public.
Dana White was recently questioned about a possible punishment from the UFC by TMZ Sports and he responded "He's gotta be punished by the law first, Let's see what happens in New York."
Not only is Dana White non-committed to protecting his roster and PPV revenue, but he is going as far as insisting that a future bout between McDougal and newly crowned LW title holder Khabib Nurmagamedov is on the horizon.
What's your opinion....Does Colby get a free pass to assault referees, trespass, injure co-workers and creep out the public with more underwear pix? OR does daddy Dana put ethics before cash and provided a 5 year ban to the Irishman?