****Khamzat Chimaev RUMORS!!!!!!****
Posted:
Fri Jul 31, 2020 10:22 pm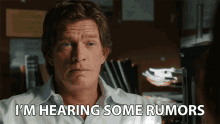 Russian article delves into Khamzat Chimaev's loyalty to Kadyrov, alledges ties to ISIS
"Who else from pro-Kadyrov athletes in Europe can you name?"
"Taisumov is the most famous of those living in Europe. There is another one, Khamzat Chimaev. It is an interesting story of him. He lives in Sweden and performs under the Swedish flag. Posts numerous photos with different Kadyrovites, for example, a photo with a Patriot (the nickname of Abuzayd Vismuradov, Deputy Speaker of the Chechen Parliament – ed.), who is suspected of tortures and murders. He poses in clothes with the inscription "Akhmat" and in the club "Akhmat".
Thus, this person positions himself as one of Kadyrovites and does not hide it. At the same time, as far as I know, earlier, the same Chimaev swore fealty to Abu Bakr al-Baghdadi, the leader of the [extremist group] ISIL, when this organization was actively fighting in Syria. Chimaev accused of disbelief, called non-Muslims those who did not swear an oath. And this radical person suddenly becomes one of the Kadyrovites. And here it is not clear at all for what purpose he swore, whether he was for ISIL and how this is combined with his love for Kadyrov."