http://www.fansofk1.com/article?aID=1861&Category=1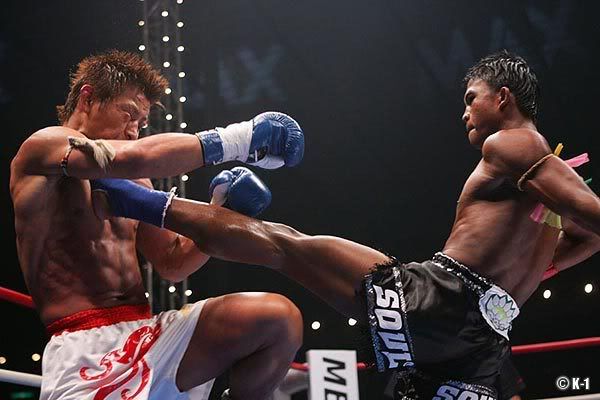 Thai fighter Buakaw Por Pramuk has been confirmed that he would fight Brazil's Andre Dida in the upcoming K-1 World MAX despite the earlier report that he was not selected for the event.
Buakaw, a two-time K-1 MAX champion, will fight Brazil's Andre Dida in a "superfight" match at Yoyoki Stadium in Tokyo, Japan, on Monday February 23.
The Thai fighter said he would not underestimate the fight and has announced that he would win the champion title from the event for the third time. He said the Japanese organizer has told him since the beginning of this year to prepare himself for the K-1 match.
Buakaw rose to fame and gained a huge fan base in Japan when he won the K-1 MAX tournaments and become the champion in 2004 and 2006, but he has recently fallen from grace since his defeat by Masato in the 2007 tournament.
The 2009 tournament has selected participants mostly from a pool of Japanese fighters but has also accepted several fighters from other countries such as the Thai Buakaw, Brazil's Dida, South Africa's Andy Ologun, Russia's Sergey Golyaev, and Armenia's Drago.