Mr Meow wrote:

bwawm wrote:

Mr Meow wrote:

willis wrote:Oh the irony. How many politicians said a COVID passport would never come and boom, lied through their teeth but their supporters just shrug and say "it's for our benefit". You know, cuz lying doesn't matter when it's 'in your best interest'

62% of black people in America = unvaccinated.

According to the President, and since he got 0 pushback from fellow democrats I assume they agree, Black people are too stupid and incapable of getting a free state ID.

Asking them to do so = the new Jim Crow.

So if that is "the new Jim Crow" (Biden called it Jim Eagle lol) then what is this continued push for stripping abilities/rights of those who are not vaccinated away?

Clown world indeed.

How come conservative arguments only mention the voter ID aspect of these voter laws?

How come you don't mention making it a felony to mail ballots to people who haven't gone out of their way to request it (Arizona)? Banning curbside voting (Alabama) for disabled people? Banning people from mail in voting if they have a PO box (TX)? Restricting locations (multiple) etc. ?

I get that it's a more convenient argument but how does that not feel dishonest/misleading?

?

I was not putting forward a conservative argument nor am I a conservative. So I am confused at the first point of your contention. I disagree with the implied subtext also that you brought forward that only conservatives believe that black people are equally capable as other races in acquiring a state ID. Sure that is what Biden said and got 0 pushback from liberals on but I figured that was a function of tribalism and not an actual commonly held belief system among liberals.

Yeah people need to request a mail in ballot. Just giving every registered voter a mail in ballot creates needless situations rife with potential corruption. The Alabama law has 0 language in it about targeting the disabled specifically, all curbside voting is banned, they are not allowing able bodied people to participate in curbside voting but barring the disabled. Which is what you said when you said "banning curbside voting for disabled people" Requiring a physical address and not a PO Box is hardly unfair. People exploit the shit out of this for districting for high school sports much less for voting. Registering to vote and bringing an ID is very easy and we have loads of systems to assist those who genuinely can not do so (too old, disabled, etc, not just that they are black lol)

Nothing mentioned above targets black people specifically over any other race either.

Your answer did not address the obvious hypocrisy that I highlighted in my original statement either. Its racist to require black people to get an ID to vote because they are too dumb but they should be expected to get a vaccination, that is not too complicated for them to figure out.

Imagine believing that there is a genetic impediment associated with black people and black people only that stifles their ability to get a ID, therefore requiring an ID is not only racist but racist against black people only and specifically. Weird.
I wasn't trying to say you were conservative-my b homie, def see you as a moderate...just see that 'black people can't get ID's' as a conservative response to libs saying that voter ID laws target black people/minorities. Hard to talk about it while ignoring party lines or progressive/conservative binaries, because they seem so intertwined with the talking points narratives.
I brought up those other points (that don't target black people) to highlight that the voter restriction laws aren't JUST about black people having/not having photo ID's. Seem's to me that folks boil all of these restrictions down to photo ID's ONLY, which seems ingenuine to me....it's like libs talking about how everyone needs to get vaccinated, even though vaccination doesn't cut transmission rates-feels like misdirection to me (but I've been wrong plenty times before)
Bruh, why you so defensive on these voter laws? Seem's like some bias that I rarely see from you...'disabled people aren't targeted specifically?'
who do you think has an easier time walking into a polling station? Someone who can use their legs or nah? You don't have to write IN THE LAW "we're restricting access for disabled people" for it to impact disabled people right...?
Mail ins...if I have received my ballot as mail in for the last 5 years-why should I have to request one? Requiring a PO box is hardly unfair? What if you live in a van down by the river???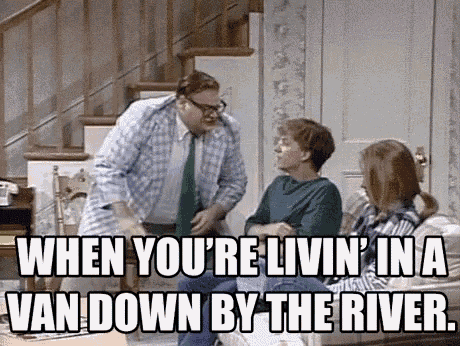 Your answer did not address the obvious hypocrisy that I highlighted in my original statement either. Its racist to require black people to get an ID to vote because they are too dumb but they should be expected to get a vaccination, that is not too complicated for them to figure out.
Yup, I wasn't trying to prove/disprove your statement I was just remarking at how commonly these laws, that are commonly bunched together with other criteria aside from photo ID's, are often boiled down to JUST being about having ID's and I think that's a bit misleading.
Literally anyone look into that princeton study I posted a few pages back?? PEOPLE (regardless of race) not being able to vote only helps the oligarchs and plutocracy...it isn't about black people or white people it's about restricting the number of folks that get to participate in voting by any margin. They got us so gerrymandered in most states that voter apathy has our turnout at 50%-60%....we don't need more reason to sit out elections, do we?
side note: You really think anyone is out here thinking there is a genetic component impeding black people from getting ID's? I haven't ever heard anyone say anything like that...but to be fair, I refuse to watch televised 'news' so that may have something to do with it...either way I find that shocking as fack, ricky.