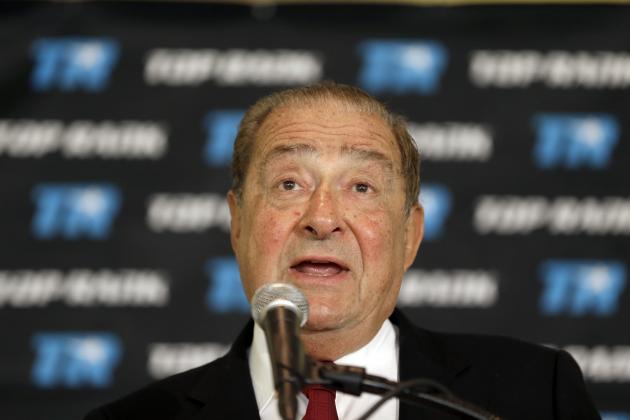 Promoter Bob Arum has given boxing fans more than a glimmer of hope that they might see not just one but two superstar clashes between Floyd Mayweather Jr. and Manny Pacquiao next year.

The pair's infamous war of words has never materialised into an in-ring encounter, but the Daily Mail's Jeff Powell quotes the Top Rank CEO saying a settlement between HBO and Showtime's broadcasting rights could lay the framework for a deal:


Both networks want this to happen. All signs seem to point to a first fight early next year. A second fight in the autumn would provide a different cash split because the winner of the first would claim the higher percentage. As each of them believes he would win, that provides an extra incentive.

It's suggested that a bout in May would be worth a record $300 million, per Powell's article, with a rematch later in the year almost doubling that figure at a presumed $500 million, fees orchestrated to finally entice both boxers into penning a deal.
http://bleacherreport.com/articles/2184086-floyd-mayweather-and-manny-pacquiao-may-fight-twice-in-2015-claims-bob-arum?utm_source=twitter.com&utm_medium=referral&utm_campaign=programming-national
That's quite the claim. Anyone think this will actually happen?