One thing MMA does not lack are unlikable athletes.
I respect everyone that is willing to get into a cage or ring and fight in front of a live audience. As the sport is getting bigger and social media getting better it is easier to see the people behind the fighter, or in Conor's case the WWE character behind the fighter, and often enough they have personalities that can be polarizing if not generate near universal aversion.
Often enough seeing an arrogant or loud-mouthed fighter humbled is as enjoyable or even more enjoyable than seeing one of your favorite fighters winning.
There are certain occasions in which the deliverer of the satisfying beatdown becomes the receiver in a satisfying beatdown.
There is perhaps no division with as many unlikable fighters, in my opinion, as bantam weight. Perhaps, fighting at 135 is the perfect weight to have small man syndrome. If you fight lighter, you're just happy to get noticed, bigger in MMA and you're likely walking around near averaged sized…but bantam weight…. it's like the Goldilocks principle for having a chip on your shoulder.
When Cody Garbrant but a beating on long time arrogant dick Dominick Cruz it was very satisfying
Then when TJ Dilasahw put a beating on young Cody it was equally satisfying
Dilashaw went full dickheaded asshole before he fought Cejudo and it was satisfying seeing him smashed
Now Cejudo has evolved into this unlikeable giant head. He literally looks like someone put Tito Ortiz's head on the little guy in Game of Thrones body. I hope Marlon can deliver us a nice satisfying beat down.
At this point every time Conor loses it's satisfying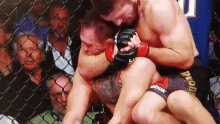 Few fighters are more arrogant than Joanna, so when she got finished by Rose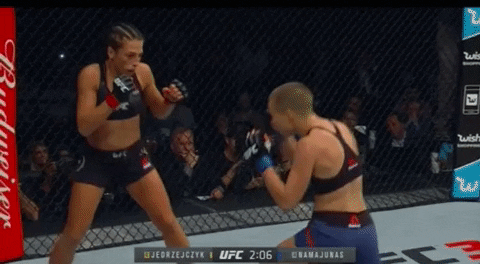 Rose's "troubled soul" gimmick really started to irritate me. Also like any successful fighter, especially in WMMA, her skill level really began to get exaggerated by MMA media and fans, so when Andrade smashed her into a living death....it was very satisfying
Personally, as a huge PRIDE fan it was really satisfying seeing a former PRIDE fighter Rampage Jackson finishing Chuck Liddell. Chuck was also ridiculously overhyped by the casuals of the time.
Nick Diaz beating down arrogant prick Frank Shamrock was also enjoyable
Cain Velasquez finishing Brock at a time when people thought Brock was too powerful for heavyweight and should be force to move up to Super Heavyweight
Fedor finishing Sylvia...when many fans believed Dana White's negative comments regarding Fedor not being UFC level
Continued......