I'm hear to voice my support for Alan "The Talent" Belcher. I think he's an often over-looked MW and has all the tools needed to become a top contender in the MW division. He can put up highlight reel KOs, like the one he had over Jorge Santiago. Or he can shock the world with a great sub, like he did vs Denis Kang. Belcher is also capable of showing some excellent wrestling, like the pedgree he used on Cote.
So who else is with me?
WAR BELCHER!!!!!!!!!!!!!
ALAN FUCKING BELCHER
ELITE PRO WRESTLING ARSENAL
NINJA
GUILLOTINE FROM HELL
PUNCHIN SEXY BACK
CORNROWS...GROSS....COMBO....BEAUTIFUL
FEAR HIM...AND HIS TATTOO
BULLSHIT DECISIONS
TREESTUMP WON'T BE ABLE TO SNAP BELCHER'S TREESTUMP LEGS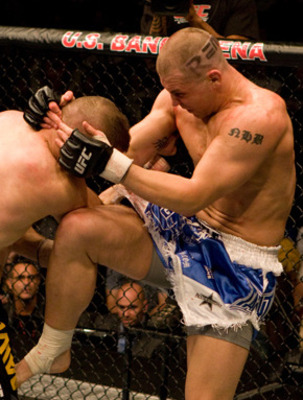 Credit for the hype goes to MuayCrim
Don't Fuck With This Talent